Praise the Lord, for the Lord is good;
Celebrate His lovely name with music.
Psalm 135:3 NLT
Praising the Lord is an act of worship. As Christ-followers we are to praise the Lord because He is good, not necessarily because of all the good in our life. However, in some seasons there is a sweet ease to rejoicing in all that God has done and is doing. Over the last 10 years God has multiplied our church family and on July 4, 2017 we celebrated His work at Reliance Church!
We feasted and fellowshipped together and it was quite the anniversary party! Servants started to arrive in the afternoon and, despite the heat, there were faithful (and smiling!) men behind the grills cooking up hamburgers and hot dogs for hours to feed the couple thousand who came out to celebrate. Children were thrilled with the water slides and jumpy houses and it was a constant flurry of giggles and smiles as they bounced back and forth between activities.
Everywhere you looked there was evidence of rich fellowship. Whether you stood in line for an epic face paint design or together poured sprinkles over your self-decorated cupcakes, you had a chance to connect with others. There was abundant joy shared by people serving and for all ages who came out to celebrate our 10 years as a church family.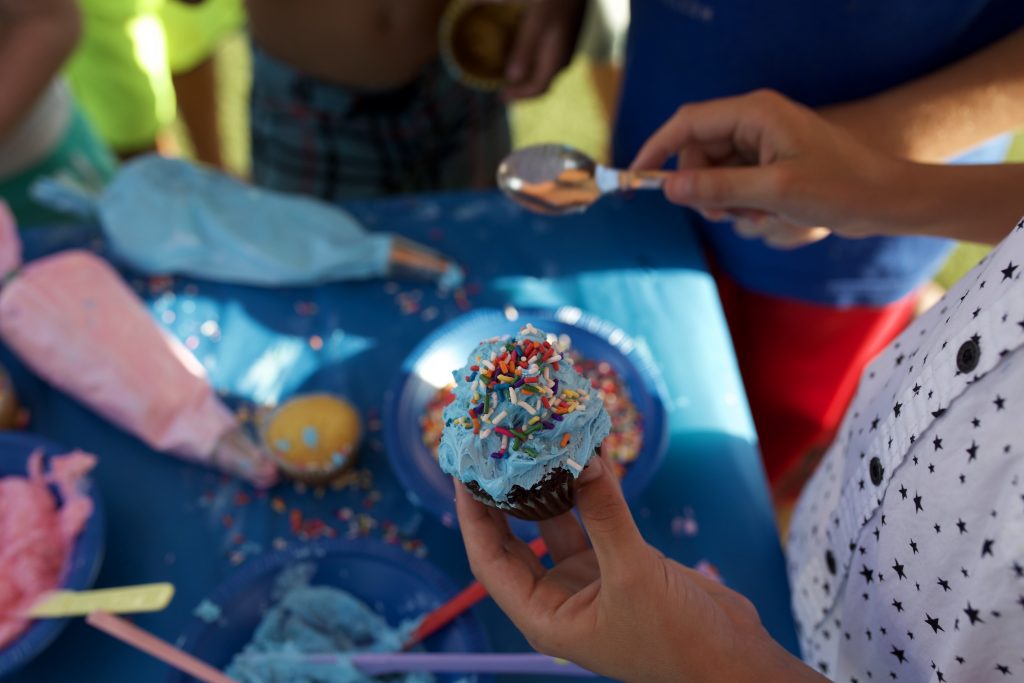 As the sun began to close on the day, Pastor Ted shared from the Bible and we worshipped God through music and song. But perhaps the pinnacle experience for us all was standing witness to the many who were baptized. Some even made the spontaneous decision to declare their faith publicly through baptism as they saw others take that step of obedience.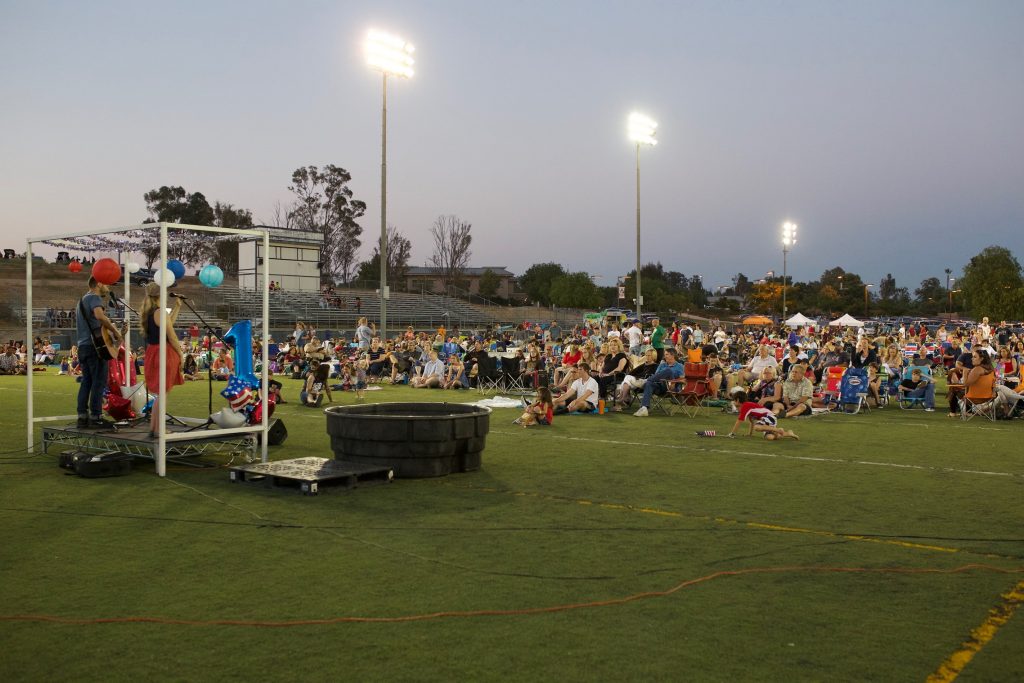 We squeezed together as each of us eagerly desired to feast our eyes on how God was working in the lives of those taking this next step in their relationship with Him. For those who made that decision years ago, it ignites and reminds us of God's constant presence in our life and our daily need for a Savior and His Holy Spirit. We support and encourage others as we celebrate with them in this way and it bolsters us all to press on and cling to the freedom we have through a relationship with Christ!
"Therefore we were buried with Him through baptism into death, that just as Christ was raised from the dead by the glory of the Father, even so we also should walk in newness of life." Romans 6:4
We bore witness to fathers baptizing their children, some only moments after they themselves took the step to be baptized. There were stories of children who made the decision to accept Christ as their Savior at VBS less than two weeks prior and were now eager to make it publicly known that they wished to follow Jesus all the days of their life.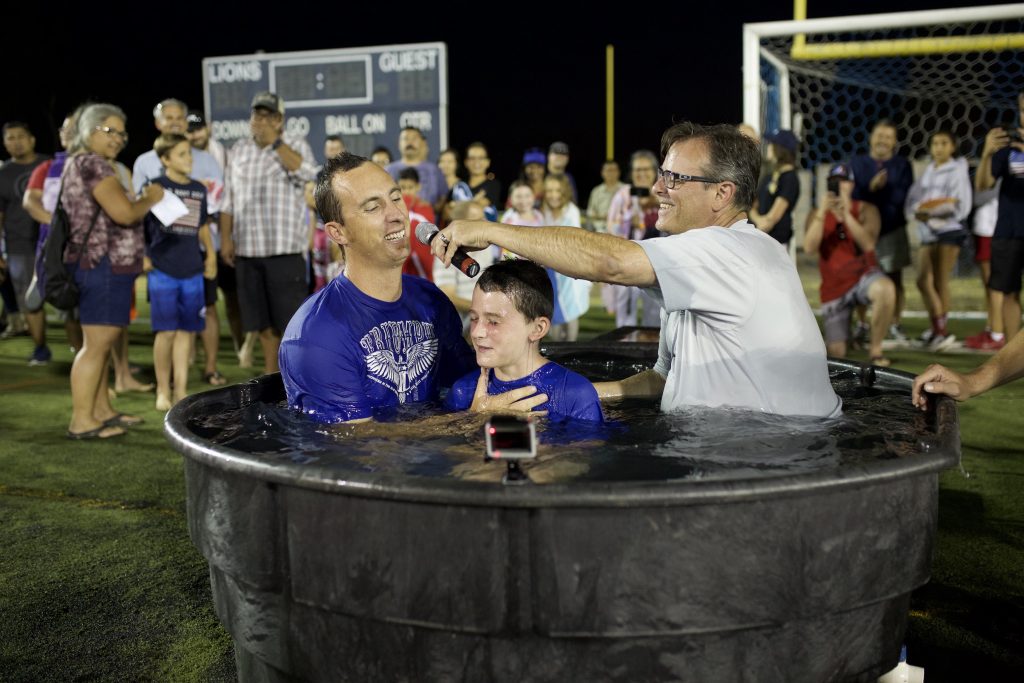 "Let the children come to me. Don't stop them! For the Kingdom of Heaven belongs to those who are like these children." Matthew 19:14 NLT
Emotions swelled as we heard testimony from women who spent most of their lives running from God and were now desperate to accept His gift of grace and live for Him. Huberta, an Egyptian woman, prayed in Latin "God, I am not a worthy home for you," and our hearts aligned with hers and we rejoiced as she came up from the water and Pastor Ted declared, "All Things Are Made New!" In that instant, God stirred our hearts, the fireworks started with a loud BOOM, the field lights went down and we sunk into our chairs to watch the celebration in the sky.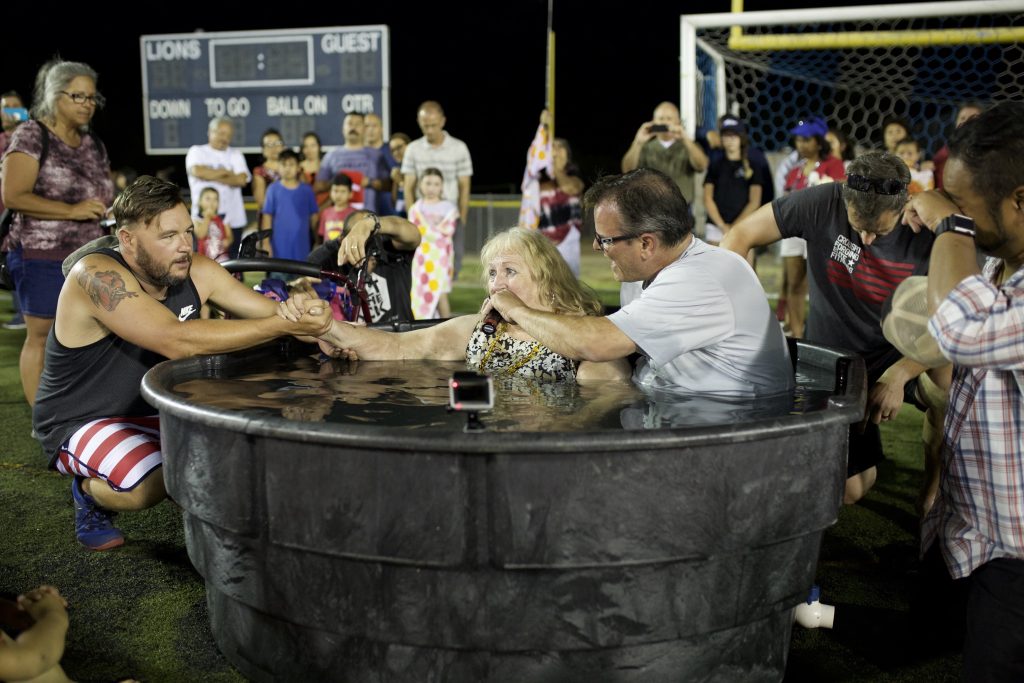 This event was a remarkable stone of remembrance and a memory happily seared on our hearts as we mark 10 years together as a church family. Thank you for joining us in celebrating all God is doing at Reliance Church!
We've uploaded pictures from our 10 Year Anniversary Celebration to our Flickr account. You can browse using the arrows below or click on any photo to download directly from Flickr. (If you have any questions about this, email us at [email protected]).